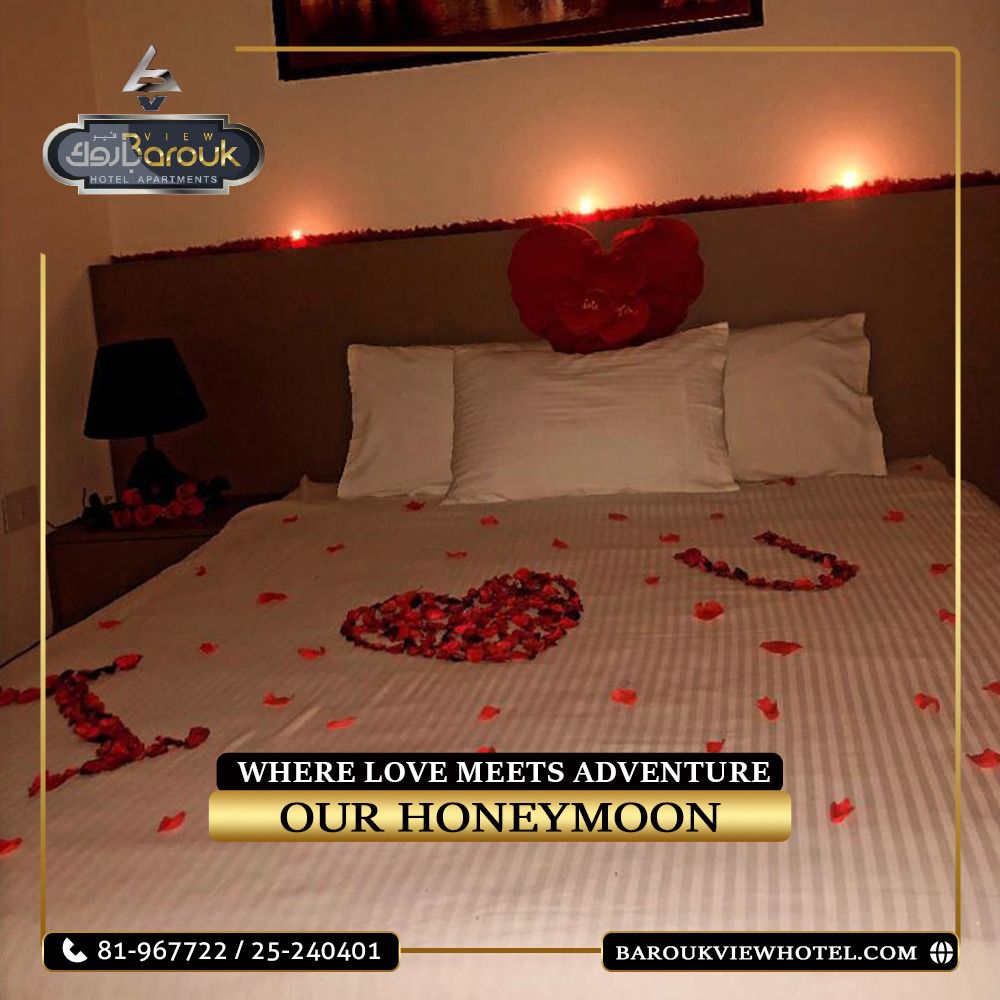 Embrace Love! 💖 Our honeymoon package is now available at Barouk View Hotel.

Indulge in a romantic experience with free breakfast, wine, fresh fruits or nuts, fresh flowers, customized decorations and many more!👌

Experience the serenity and beauty of Barouk View Hotel while creating unforgettable memories together.😍

Contact us on 03 550 521 to learn more about this package!