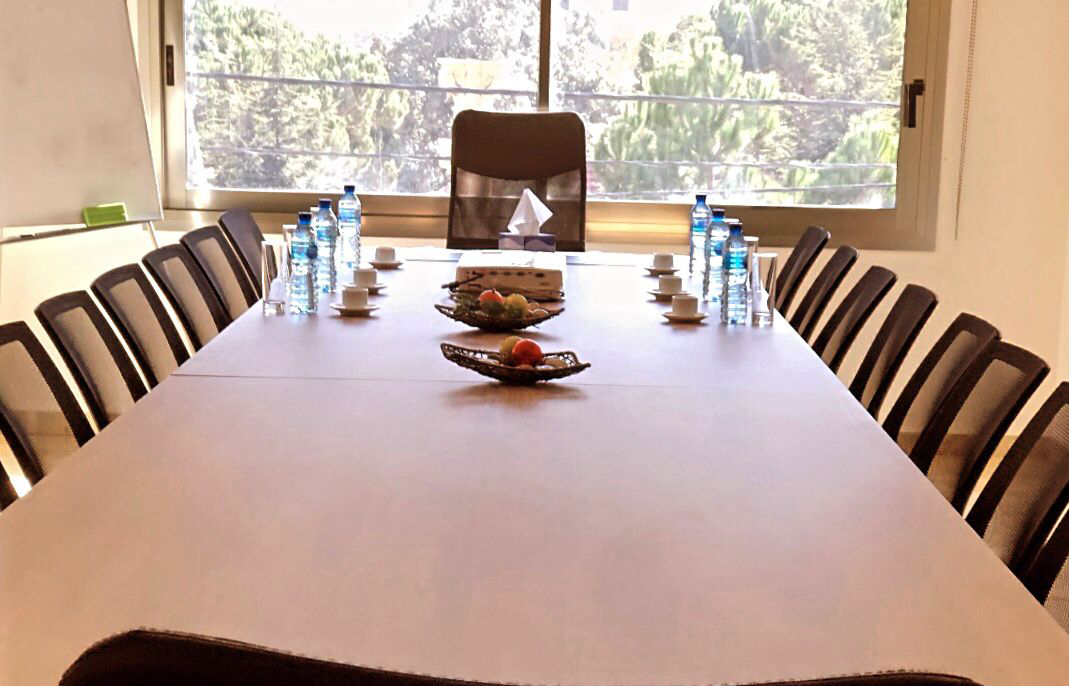 Conference flat
The conference flat is composed of:
- One big conference room that accomodates up to 20 people
- Two adjacent meeting rooms
- One kitchenette
- Two toilets
- The rental price 300$ including coffe break and managed by our team

It offers the following amenities:
- Free Wi-Fi access for all attendees.
- A screen for presentations and visual aids.
- Comfortable chairs and tables to ensure a productive environment.
- Pens and notebooks for note-taking during meetings.
- Complimentary water and coffee to keep participants refreshed.